If you're improving your CRM or about to initiate a customer or business program that impacts the whole or even part of your organization, IT'S OUR CUSTOMER is YOUR must-have companion to succeed with the change.
You'll discover how to:
• Lead change and steer decision-making throughout the change journey to progress onto new and improved standards faster.
• Communicate effectively to reinforce the purpose and foster a collective commitment to adopt, anchor, and become loyal to new ways of working
• Guide people empathically throughout the process by comprehending the employees' profile types and the brain's function and driving forces to change 
• Build genuine collaboration by forming a sense of cohesion and shared responsibility of the customer that makes employees comfortable with altering work habits
The book helps you succeed with a change journey and prioritize what's needed to cultivate a collective mindset and responsibility for the customer experience across your organization to accelerate the adoption of new ways of working that increase customer and business value. The unique transformation framework and the essential change journey model will guide you every step of the way.
You are finally supported to make it happen!
ABOUT THE AUTHOR
Britt Damkjaer, Expert in CRM and Customer Excellence, draws on 20 years of experience with global CRM and customer programs and will be shedding light on what works and what doesn't. IT'S OUR CUSTOMER incorporates research, expert knowledge, and exclusive industry insights from executive leaders, business- and program managers for your benefit and, ultimately, future success. See more about Britt Damkjaer on LinkedIn.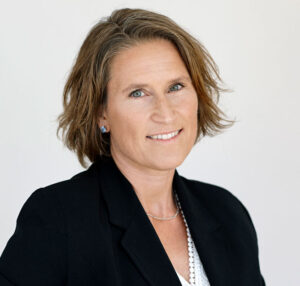 Britt Damkjaer, Expert in CRM and Customer Excellence